Frank Demanski, his daughter Dr. Rosanne Demanski, and her husband Tom Andrews have been involved with the Seniors Job Bank since 2013. Her father Frank, who died in March 2021, worked in a variety of positions in West Hartford, and loved helping neighbors all over town.
In this blog Dr. Demanski remembers her dad and shares stories of her family's involvement with the Job Bank. Dr. Demanski has been a client of the Job Bank and has filled a number of positions through us, including administrative assistants, medical billing clerks and receptionists for her medical practice. She has also hired a house cleaner, a cello teacher, a small electronics repair person, a pet sitter, and a patio builder. Her husband Tom Andrews is in the military. He now works for the VA in West Haven, but when he was between deployments he joined the Job Bank as well. He enjoyed doing yard work and helping people by doing tasks around the house that were difficult for them.
Frank Demanski signed up to do gardening jobs and snow removal and, in his daughter's words, "made a pattern of handiwork across West Hartford." Here are Dr. Demanski's recollections of her family's involvement with the Job Bank.
"I learned of the Seniors Job Bank when I was looking for staff for my office. As a youngster, I had worked for a job bank run by The Bridge, which hired youth and teens. That service no longer existed, but I was directed to the Seniors Job Bank—an excellent fit!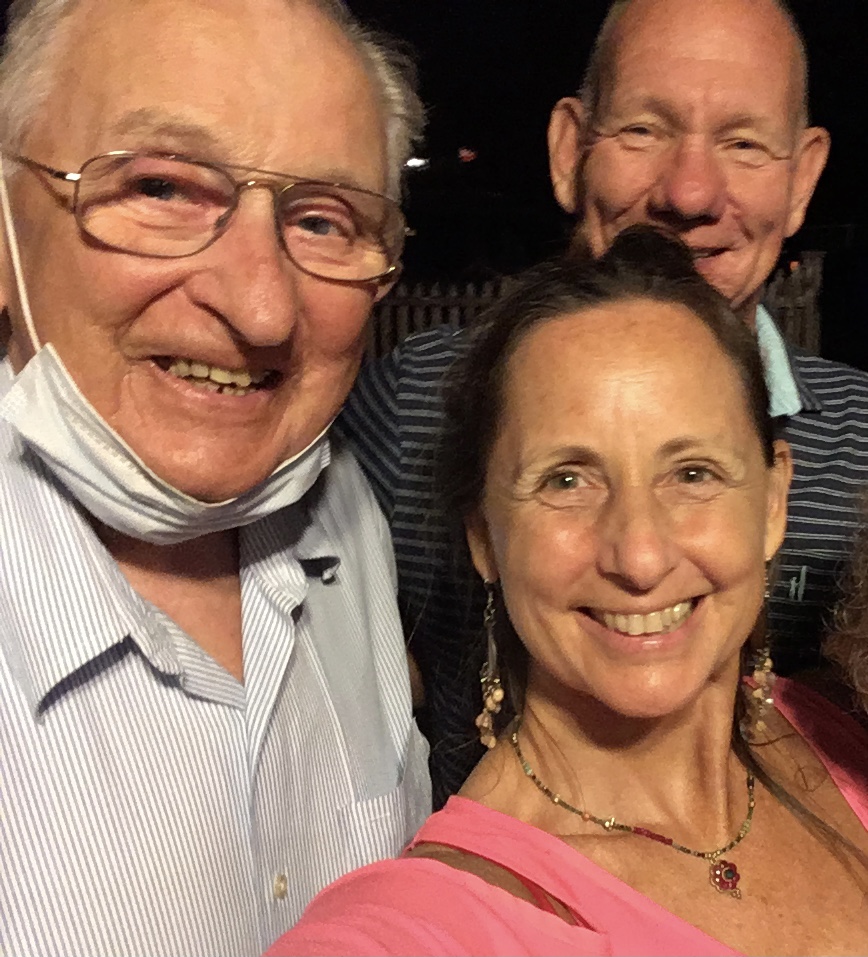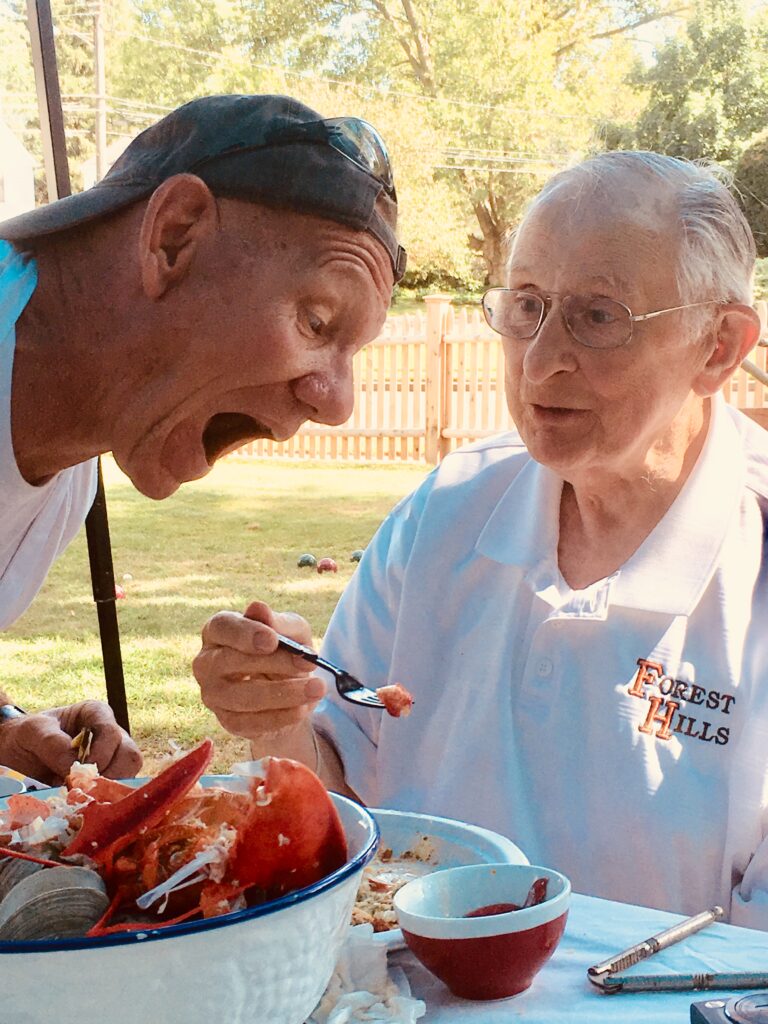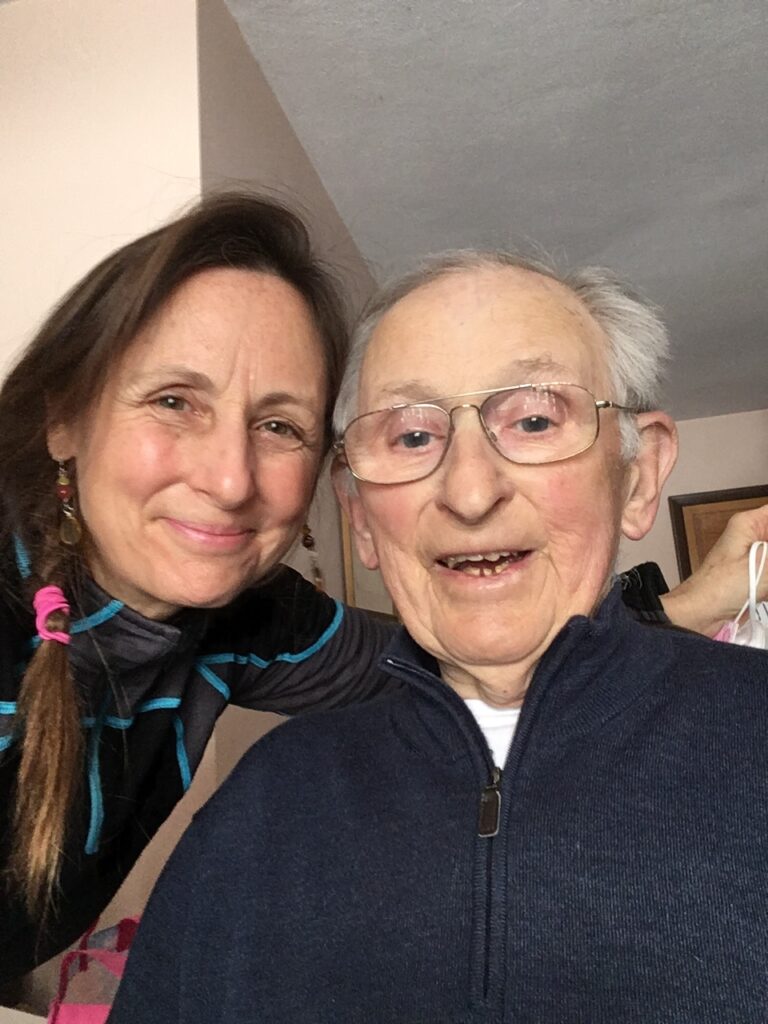 "One of my most memorable hires was a fantastic woman named JoAnne, who was like a protective mother hen for my practice: she'd stay in my office for hours after it closed to make sure everything was in order. She'd make sure I wasn't overworked. I loved her laugh and her eye for detail. Even now when I find her penmanship on some of my old charts, I pause and say a silent prayer of gratitude for her.
"When I first told my dad about the opportunities at Seniors Job Bank, he jumped right in. My dad's career background was door-to-door selling WearEver Pots and Pans. He was a people person: he loved to meet people and hear their interesting stories and share his own. He loved making connections with people. He remembered names and details and always had a contact for networking.
"Dad wanted and needed to make extra money. He would pick up extra jobs to give Christmas or birthday gifts to his children and grandchildren. At one time, my dad worked at CT Children's Medical Center in maintenance – just for the love of seeing people smile when he did something good. He'd bring a bag filled with candy and Tootsie Pops and distribute these to staff on the floors of his units.
"He was a hard worker. He had such pride in what he could offer and he knew his work affected the town as a community, not just Individual homes. He loved that connection with people. He spoke so highly of his customers. Sometimes he'd take me and my sister on drives by his jobs to make sure everything looked okay, or to decide if he needed to do something extra on his next visit.
"Dad would make homemade horseradish and deliver it to customers or people he'd previously worked with—he seemed to know so many people! His customers trusted him very much, and one even asked him to be his conservator. He was sorrowful when his customers died and would honor them with a fond story to me and my sister and attend their funerals. Some of his customers had bountiful gardens, which they'd share with my dad and he would share with me. The memory of his well-worn hands with dirt, wrinkles, and his gold wedding band cradling flowers and delicate dill seeds is a memory that is imprinted on my heart.
"I live in West Hartford Center, and on many occasions, I would see my dad's vehicle while he was working on a house, sweating behind a mower with his ear protection on. He would stop what he was doing and briefly chat with me and then get back to work so he wouldn't fall behind. Sometimes he'd stop by my home. As soon as I saw him pull into the driveway, I'd squeeze some fresh lemons for lemonade and sit with him on my deck to chat.
"Some days he'd come up to my office in The Center and introduce himself as 'The Father of the Doctor.' He was very proud of me and even trusted me in his last days to tell him 'the real deal' about his condition and the prognosis for his time left here.
"Dad didn't stop working on all of his Seniors Job Bank accounts until the summer before he died. He liked to work because it was physical—and that might have kept him going for as long as he did. I think he'd want to be remembered for his friendliness, kindness, hard work, and attention to detail on his jobs. He took pride in doing a good job, as well as making sure he was affordable because he knew how difficult it was not to have money. He died in March 2021.
"If there are stories or anything people would like to share with me, I would be grateful to receive them. My email is [email protected]."
Dr. Demanski feels the Job Bank is crucial for both job seekers and employers because not only does it help connect people in ways that are beneficial to them, but it's a way of uniting our communities. "We're not just singular people," she points out. "We are a collective of people in one community. The Seniors Job Bank is important in knitting us together as part of a society caring for each other."
By Kathy Hayes