The course of business, like that of love, rarely runs smoothly. Handling growth and recognizing what needs to be done to support that upward trajectory can be a challenge. How do you know when it makes sense to move forward to embrace more opportunities? When is it time to hire someone to help you reach your goals? Employment specialists suggest considering the following questions to determine if it is time to consider adding to your workforce.
Are your senior level employees bogged down with routine tasks? As any small business owner knows, owning your own company means you wear a variety of hats. Strategic planning, problem-solving, marketing, public relations, and even routine office work are all part of the job description. But the larger and more successful a business gets, the hours necessary to devote to all these tasks multiply and can leave business owners bogged down in routine tasks that leave little time for the kind of strategic thinking necessary to guide the company.In addition, adding staff can free you up to do what you do best—and what you enjoy most.
Turned down any good business opportunities lately? When you are doing well, and have almost more business than you can handle, you may be forced to turn down a great opportunity because you simply can't spread yourself or your employees any thinner. It's a good problem to have, but it can also be an indication that it's time to add staff. While it is natural to be cautious, especially when a business is growing, not taking the leap to add new staffers when necessary can backfire, actually impeding growth.
Is new technology available that could make a real difference to your company, but no one knows how to implement it? When you suspect that new technology, whether to improve the manufacturing process, or to streamline and simplify office procedures, could make a real difference to your firm, rather than climbing a steep learning curve, it may be time to hire staff who are familiar with it. The chance to get up and running quickly, reaping the rewards of a new system, may offset the cost of new staff.
Is your customer service not all it could be? As companies become larger and more complex, tasks like marketing, public relations, and even office work become more complex as well. When that happens, it may be time to engage professionals rather than trying to cover all the bases yourself.
Is everyone in your company overworked, including you? With consistent overwork, which can erode morale, mistakes are inevitable, which erodes morale even more. Unfortunately, when staffers responsible for customer service are overworked, their mistakes can negatively impact customers, negatively affecting your bottom line.
Adding full-time staff for a variety of positions is one way to get the help you need. But there are other options. Part-time workers, whether on staff or outsourced, can provide much-needed help targeted to your individual requirements.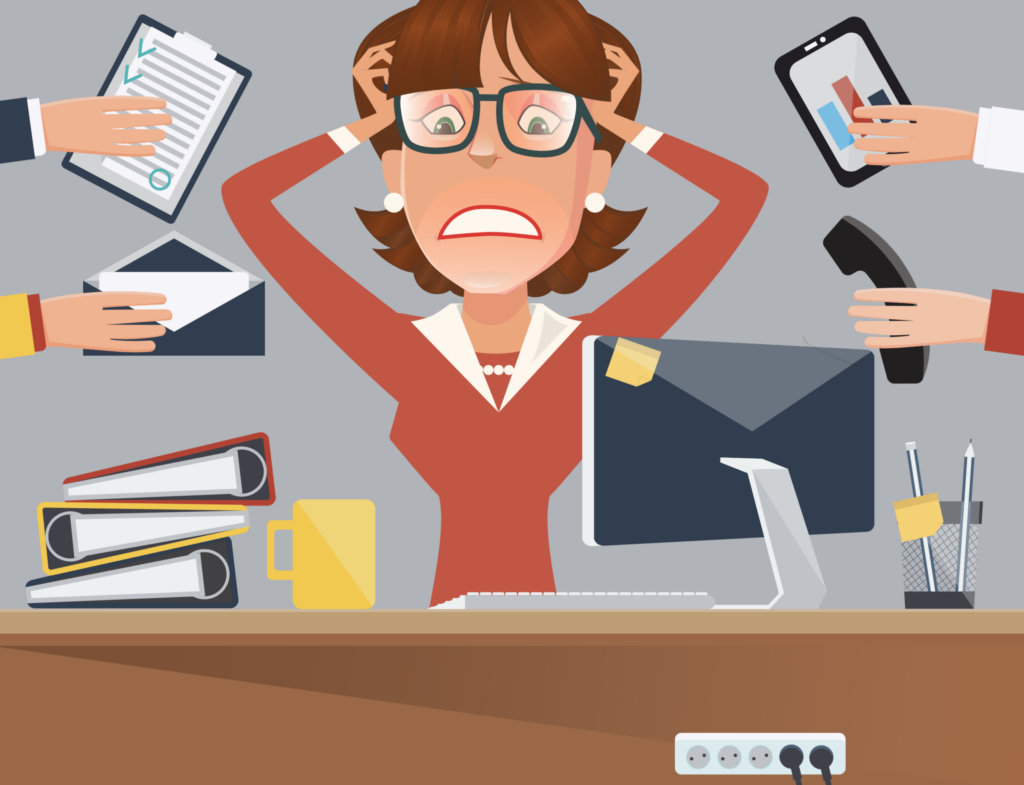 The Wall Street Journal suggests that deciding what tasks to outsource and which to hire an employee for "may come down to whether the work lies within your business's main area of strength or whether the functions are used on a daily basis." The paper adds that "rather than hiring, it pays to consider outsourcing or working with independent contractors. Services can include accounting, manufacturing, website design, marketing, public relations and even administrative assistants." Many of these services can be accessed virtually, which makes it even easier to take advantage of them.
The Small Business Administration defines independent contractors as follows: "An independent contractor operates under a separate business name from your company and invoices for work completed." Independent contractors can provide services on an as-needed basis, rather than on a fixed schedule. The Wall Street Journal points out that independent contractors "offer a wealth of knowledge, which allows you to work with someone who may be an expert in their field, which most companies just starting out or looking to expand could not necessarily afford a full-time employee with that level of expertise."
A part-time employee, on the other hand, especially if they are flexible and enjoy a variety of work-related tasks, can be an invaluable asset. Small businesses can benefit from employees with a wealth of experience who wish to downsize to part-time employment. A small company can give employees coming from a large corporate setting the chance to put their knowledge to work, but also to learn new skills.
Taking advantage of part-time workers, whether on staff or hired on an as-needed basis is a flexible approach that allows business owners to fill their staffing needs with seasoned professionals. It just might be the key to taking your business to a new level of expertise and growth.